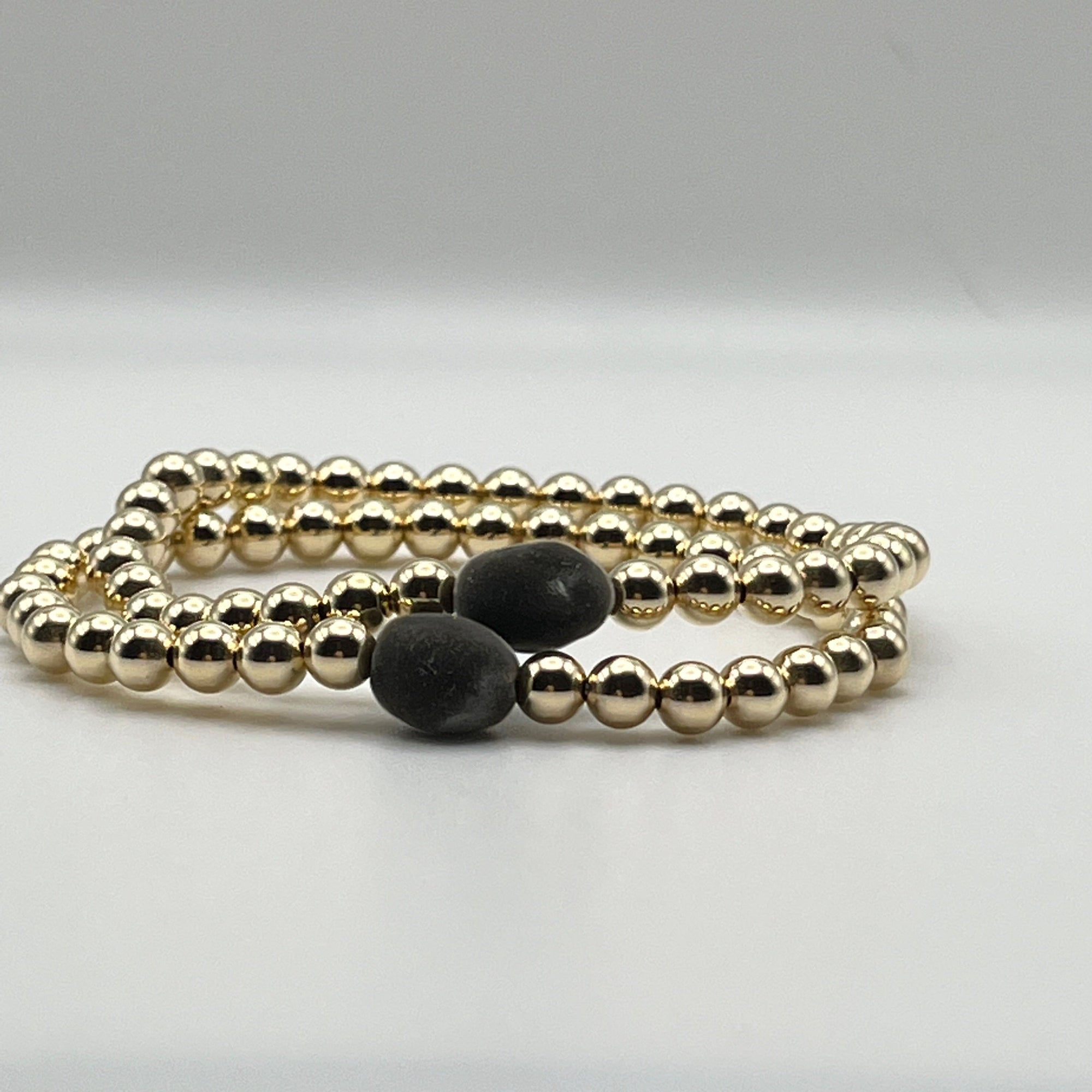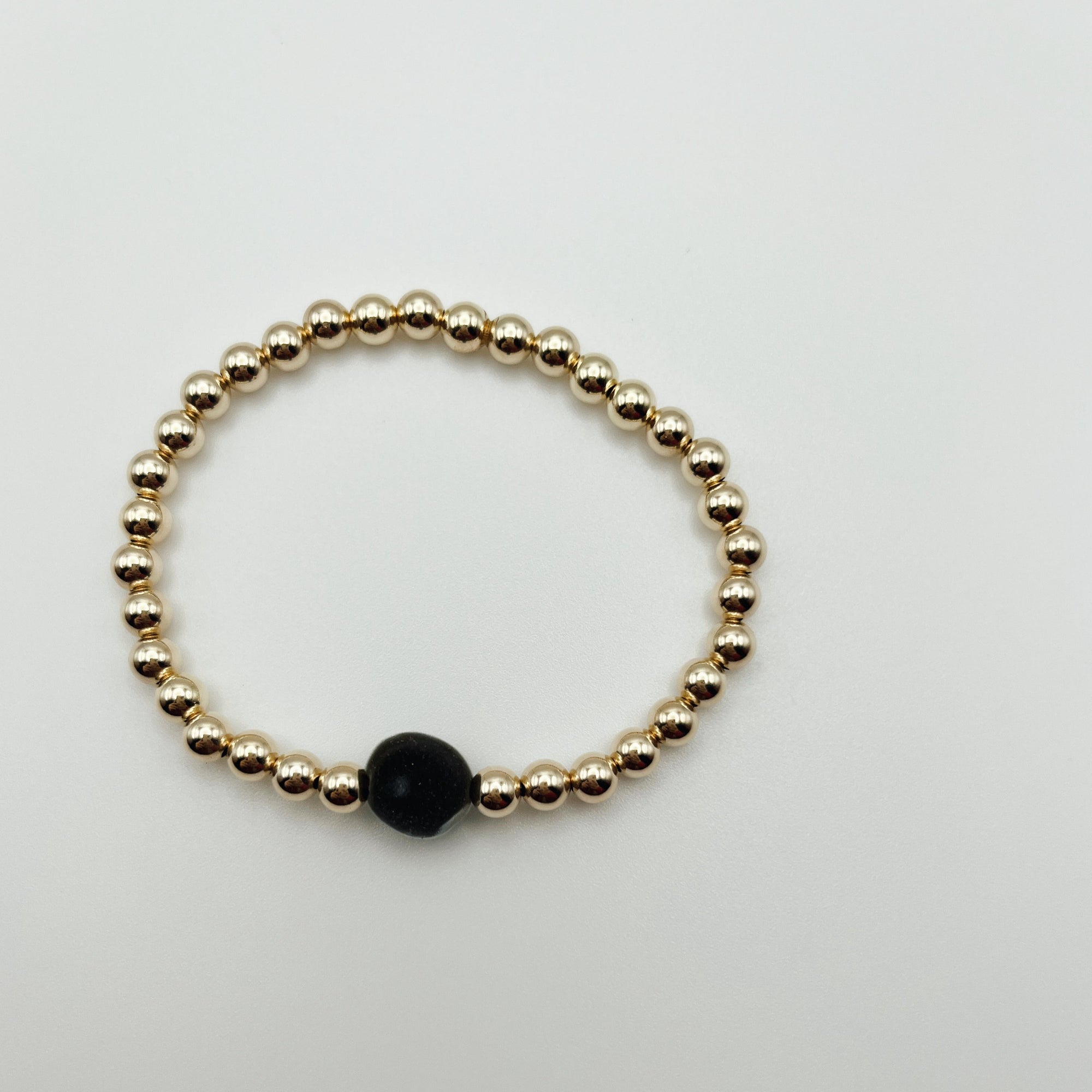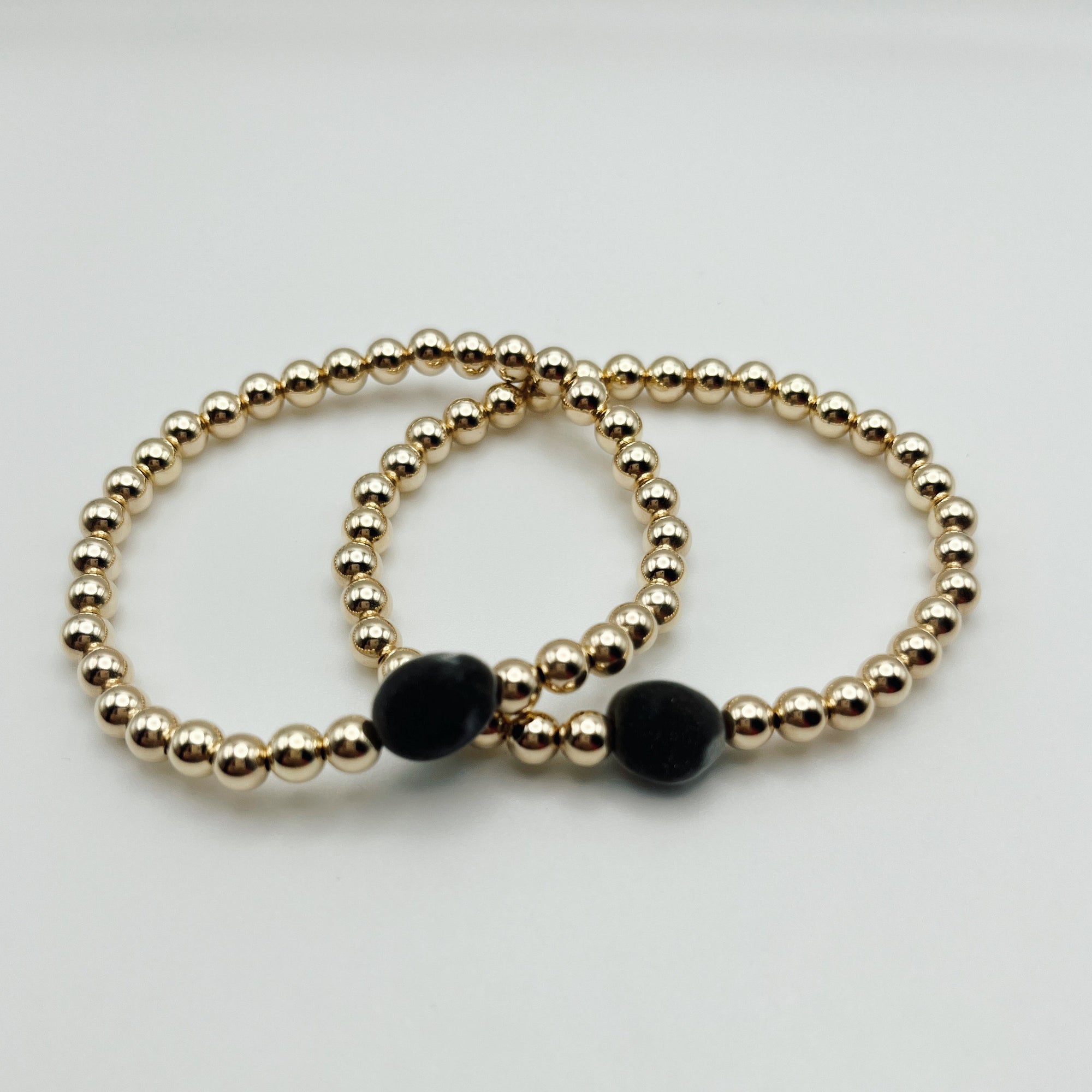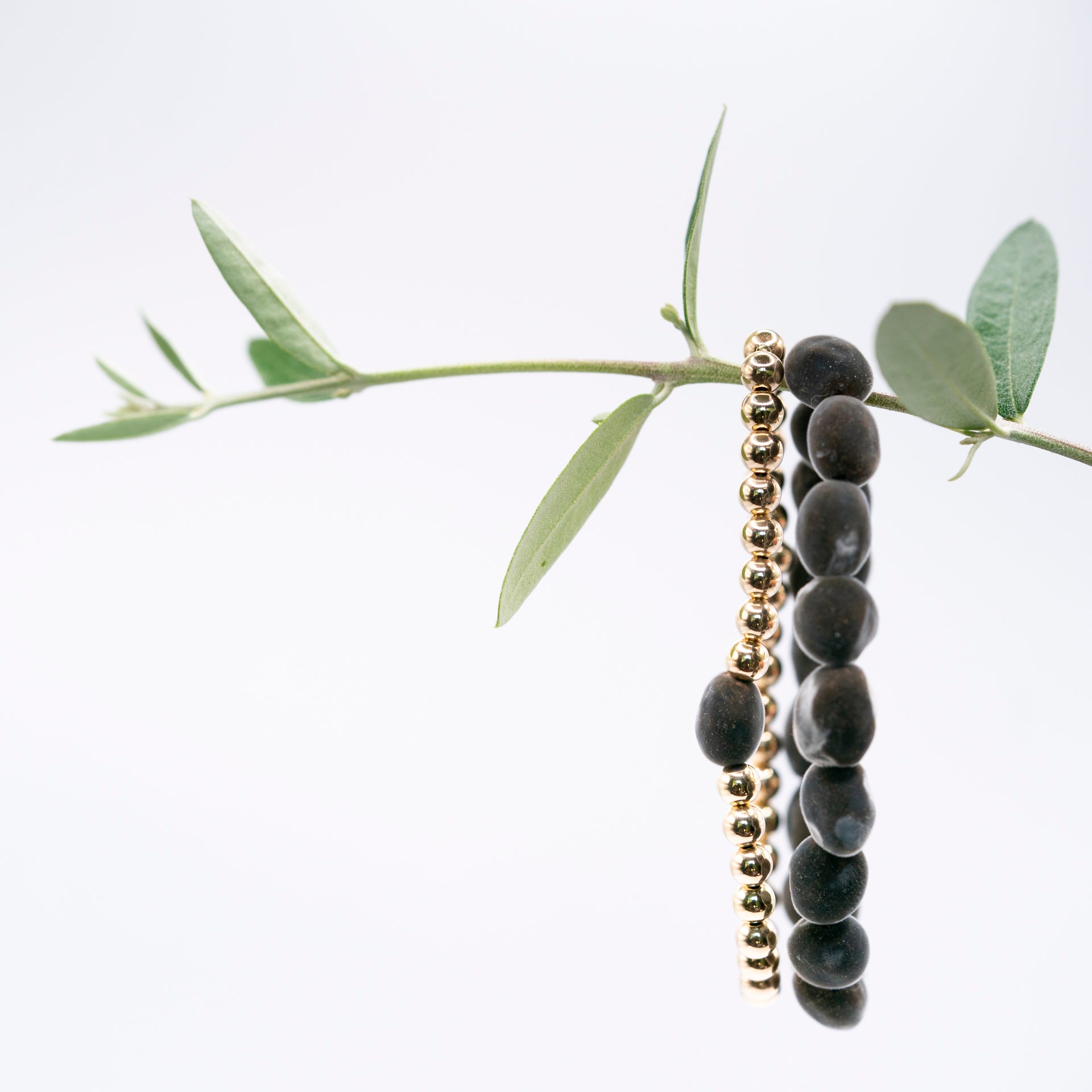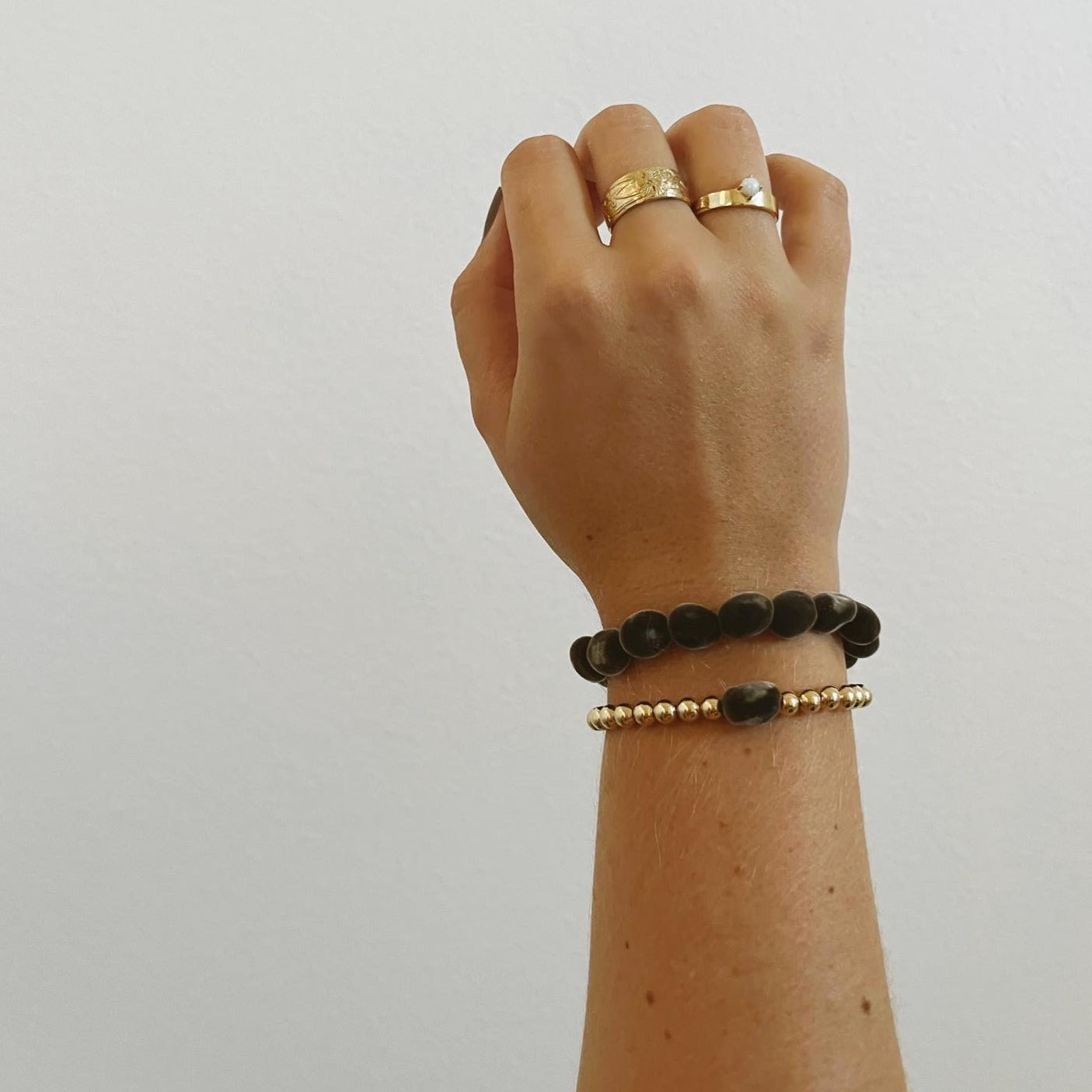 Tessa Beaded Bracelet
Add a little bit of texture to your jewelry collection with our Tessa Beaded bracelet. This bracelet is a show stopper and incredible to the touch. The gold beads are all 14K gold filled and will not tarnish. The middle bead is a Mgambo bead that has a velvet feel. Pairs perfectly with our Koa Mgambo beaded bracelet. 
gold filled beads
approximately 6.5-7 inches
It's best to take your Tessa Mgambo bracelet off before getting into water to preserve its natural texture and increase longevity. 
Please select all options.