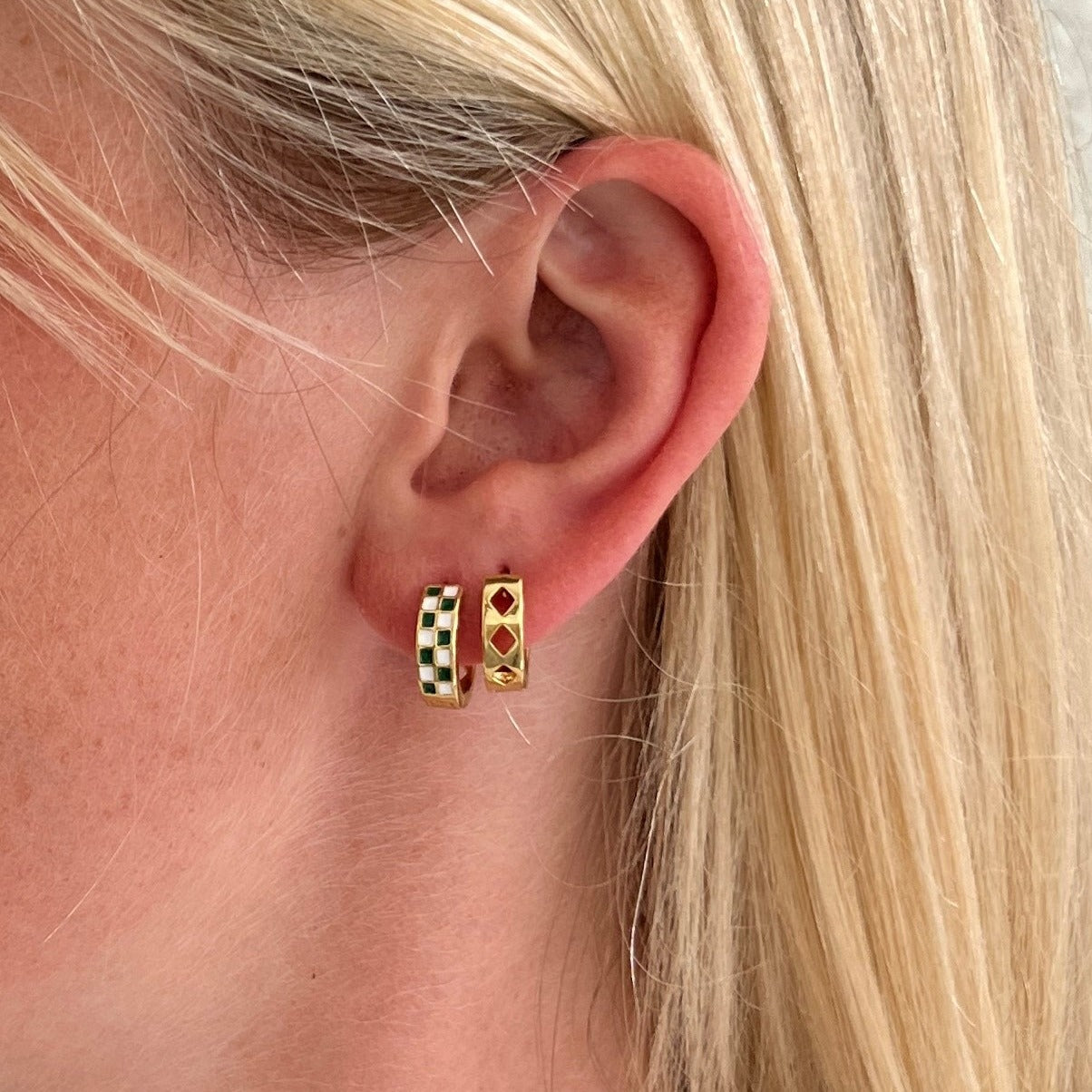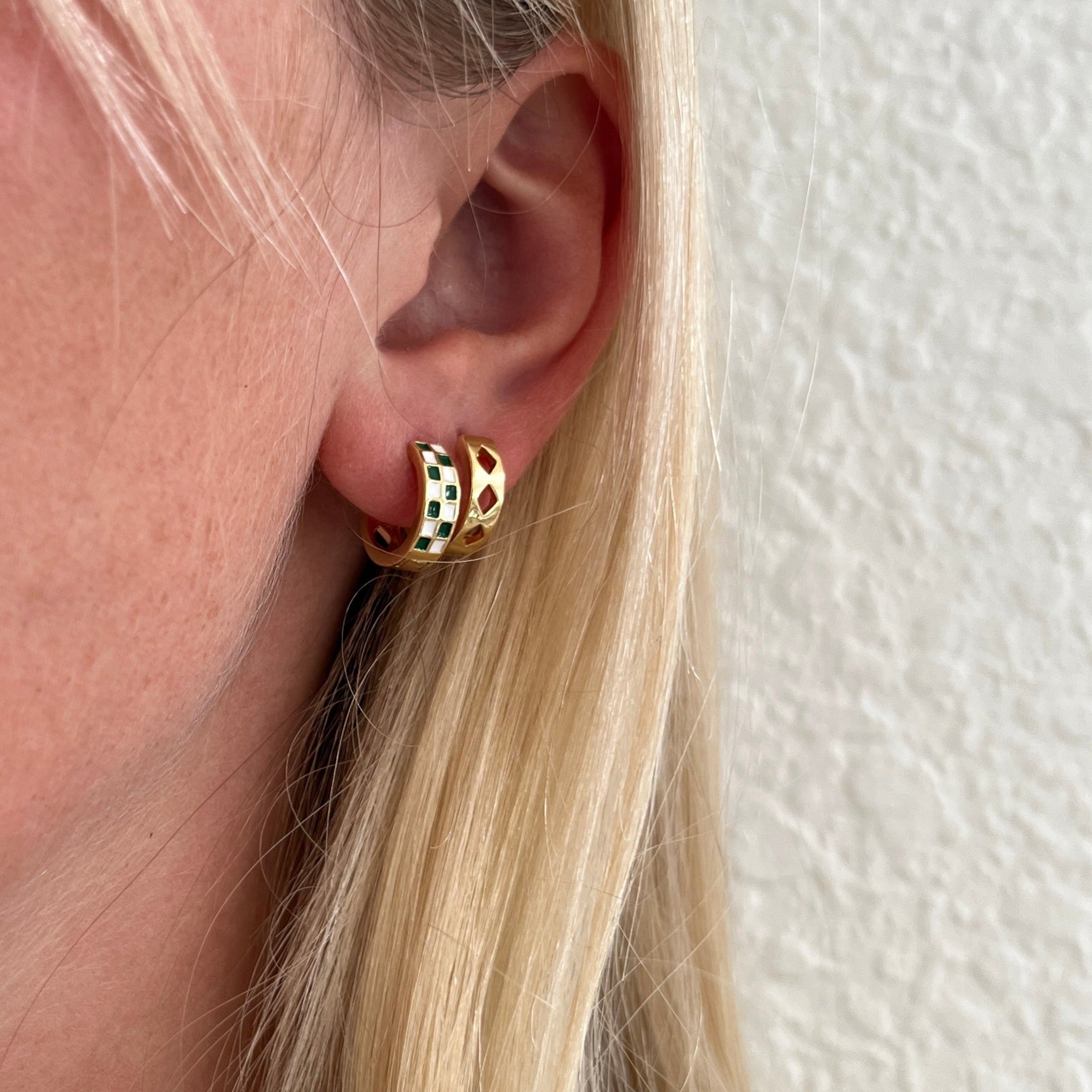 Taylor Checkered Huggies
Don't mind us screaming over how perfect these hoop earrings are! Checkered print will always been one of our favorites. These checkered hoops have a two-in-one design. Wear them backwards for a pretty diamond cutout look. 
Gold filled
Green or Blue option
Green/Blue & white checkered on the front
Diamond cutouts on the back
Hypoallergenic
Water & tarnish resistant
Please select all options.