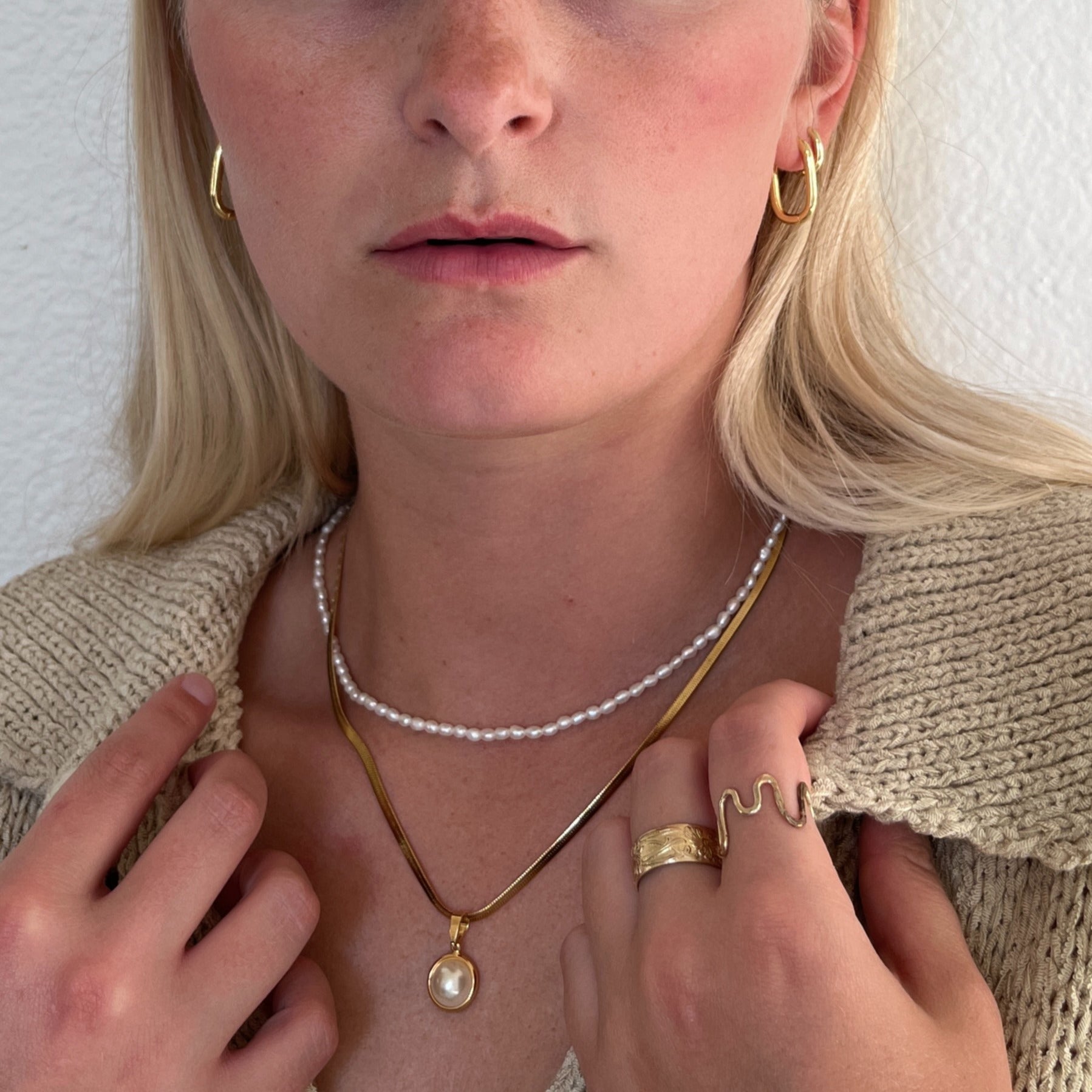 Cara Pearl Charm Necklace
Have you seen a necklace more beautiful? The Cara necklace is a herringbone bone chain with a unique freshwater pearl accent charm. Easily take the charm and wear the herringbone chain by itself. Pick between a circle or square charm shape. 
17.5 inches
18K Gold Filled 
Tarnish resistant 
Please select all options.